The unfortunate rise of the scam artist
The goal of 50plus50 Club is to bring like-minded people together. Unfortunately, this may make us vulnerable as there are more and more fraudsters taking advantage of social networking sites to steal money, documents and data. In addition to financial loss, the emotional damage to victims can be a much harder burden to bear.
Lockdowns have forced us to conduct our daily lives in completely different ways and criminals have also been quick to adapt to the new reality with a proliferation of scams like this one (https://www.bbc.com/news/uk-england-somerset-57266869) reported in the BBC where scammers send text messages about online shopping and deliveries to catch people out.
Recent articles such as this one: (https://www.theguardian.com/lifeandstyle/2022/jan/10/it-felt-like-losing-a-husband-the-fraudsters-breaking-hearts-and-emptying-bank-accounts) and an accompanying podcast: (https://www.theguardian.com/news/audio/2022/feb/07/the-scammers-getting-rich-on-lockdown-loneliness) from The Guardian, detailing the emotional pain and shame suffered by victims of love or romance scammers and the loss of vast amounts of money, are appearing more regularly. As Lizzie Cernik notes "Romance scams are about as old as the pursuit of love itself, but pandemic isolation, the rise of online dating, and a host of digital tools available to fraudsters have contributed to a rise in recorded incidents of fraud…".
For another perspective, Ben Asamoah's 2018 documentary film, Sakawa, details the lives, conditions and technology of the scammers. Whilst the film's webpage (http://sakawa-film.be) describes it as "An unbiased behind-the-scenes look at internet scamming in Ghana, where con artists cheat wealthy Westerners to escape poverty." it also serves as an eye-opening look at how scammers disguise their identities and voices. Most worrying are the tools which enable them to participate in video calls with their unsuspecting victims.
How can you spot and avoid a romance scammer?
There are many red flags to look out for and organisations such as UK Finance, banks, Internet security providers like Norton, social networks and dating services have published helpful articles. While 50plus50 Club is not primarily a dating service, the advice given to users of such services is equally applicable. The most common things to look out for are:
They're far, far away – they claim to be working abroad in the military, on oil rigs, or as medical professionals for international organisations etc. Anything to explain why they can't meet.
Their profile seems too good to be true – their hobbies and interests are almost identical to yours. However, unlike genuine profiles, they don't have many photos of themselves in different places and situations. What few photos they do have tend to be close ups of their face in non-descript places. Try doing an image search (https://images.google.com) to see if their photos are linked to other identities.
The relationship moves fast – they want to scam you before you catch them out. Beware of promises to meet, early declarations of love, and marriage proposals.
They ask to use other means of communication – this makes them less traceable and provides them with personal data such as your phone number, email address or other social media accounts. This is one of the strongest early warning signs. 50plus50 Club provides a secure and functional private chat with video calls - you can send messages, images, links, etc. So, if you receive a request to move the conversation to a different service because 'it will be easier', you should ask yourself - what will be easier and for whom?
Look at the messages they send – the language they use is often a giveaway. Are their messages grammatically correct? Do they look cut and pasted? Do they flow logically? Do they avoid spontaneous video calls? While there is technology to manipulate video calls it takes a while to set this up. Spontaneous calls are a good way to verify identities.
They avoid meeting in person – despite promises to visit and perhaps even asking for money for travel tickets, there is always something that gets in the way. If they do ask for funds, rather than supplying money, ask for copies of their passport or other documents and offer to buy their ticket directly – scammers will run a mile.
Requesting money – there's usually a desperate situation designed to make you feel sorry for them and want to help them. Common examples include medical problems, family or personal emergencies, business expenses – extreme cases also include claims of being kidnapped and threatened. Conversely, look out for 'money mule' scams where users are sent money or other items to be distributed elsewhere – this is a form of money laundering.
Preferred payment methods – they want cash quickly, anonymously and in ways that are hard for victims and authorities to recover. It's best not to send any money at all but particular methods to avoid are cash office transfers, such as Western Union, sending prepaid gift cards or even by text message, or sending funds to newly opened bank accounts in your name.
According to advice from UK Finance: (https://www.ukfinance.org.uk/press/press-releases/romance-scams-during-lockdown) "No matter how long you have been speaking to someone online and how much you think you trust them, if you have not met them in person it's important that you DO NOT:
Send them any money
Allow them access to your bank account
Transfer money on their behalf
Take a loan out for them
Provide copies of your personal documents such as passports or driving licenses
Invest your own money on their behalf or on their advice
Purchase and send the codes on gift cards from Amazon, iTunes, etc.
Agree to receive and/or send parcels on their behalf (laptops, mobile phones etc.)

"
What is 50plus50 Club doing to deter scammers?
All members are required to provide a profile picture that can be checked with a Google image search (https://images.google.com) to see if any duplicates can be found online linked to other identities.
New members are required to make a one-off, initial Premium payment as scammers are generally unwilling to make financial investments – without doing this, they are unable to view other members' profiles or communicate with them.
Block and Report Abuse functions are available on all users' profile pages, in each private chat window and on each post, comment or reply. Members can hide suspicious or offensive content and report suspicious users to be investigated and other Users informed if they have also been contacted by suspected con-artists.
Our contact page: https://www.50plus50.com/contact can be used to report your suspicions. Please provide as much information as possible, particularly login, names, etc. to identify fraudulent users.
What should you do if you become a victim?
If you think you have been a victim of a romance scam, do not feel ashamed or embarrassed - you are not alone. Contact your bank immediately and report it to Action Fraud on 0300 123 2040 or via https://actionfraud.police.uk. If you are in Scotland, please report to Police Scotland directly by calling 101. Other countries will have their own organisations to help victims.
Reporting scammers to the authorities and site administrators will help to alert other potential victims.
Popular posts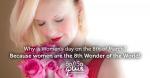 What is International Women's Day and what is its history?
08.03.2023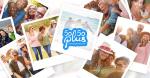 Four tips on making new friends in 50plus50 Club
29.12.2022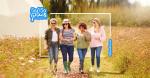 How should you introduce yourself in 50plus50 Club?
28.12.2022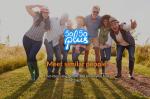 5 best ways for over-50s to make new friends and spend time together
14.09.2022
You might like to read